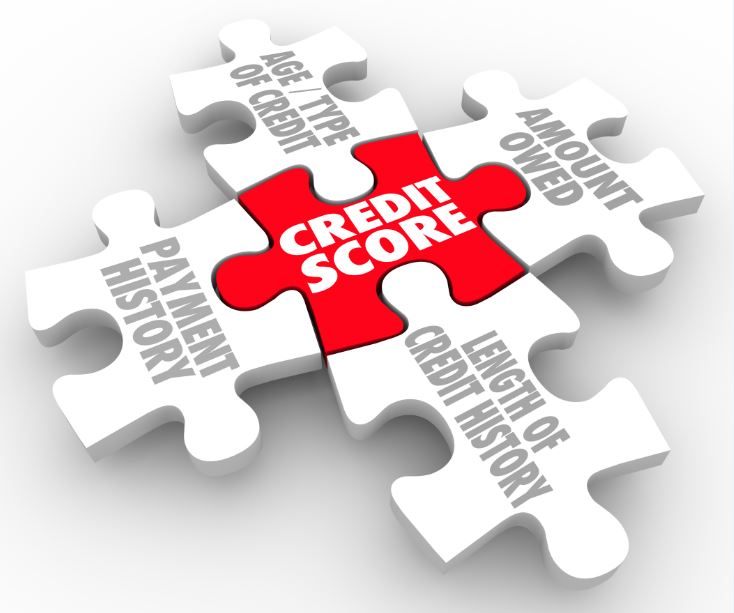 Ask any given loan officer about big factors that go into getting a great interest rate on your mortgage, and you'll hear that having good credit can help you out tremendously. That's because borrowers with higher credit scores tend to have lower delinquency rates than borrowers with low credit scores. In other words, lenders consider it less risky to give loans to borrowers with good credit, which is why those borrowers are often eligible for lower interest rates and terms.
But what exactly does a credit score reflect? Here's a breakdown.
What Goes Into Your Credit Score
Your credit score is also commonly called a FICO® score. It's an analysis of all your credit files that together represent how credit-worthy you are. Your score is added up based on the following:
Payment history (do you pay your bills on time?) – 35% of your score
How much you owe (on each line of credit, and in total) – 30% of your score
Length of credit history – 15% of your score
New credit and inquiries (how often you apply for new credit) – 10% of your score
Types of lines of credit you have (credit cards, car loans, etc.) – 10% of your score
Most scores range from 300 to 850 or higher. The higher, the better, and having good credit habits and spending behaviors will help build and keep your score high.
Getting a Copy of Your Credit Report
It's always a good idea to know what your credit score is, especially if you're thinking about buying a house soon. You can get a free copy of your credit report once a year from a leading reporting agency like Experian, Equifax or TransUnion.
Once you receive a copy of your report, look it over for any errors. If you find anything incorrect or questionable, contact the credit bureau you received your report copy from. You're allowed to add a 100-word written statement to your credit report if you want to dispute an error.
Ways to Improve Your Credit Score
Raising your credit score takes time and effort, but it's worth it. To start, you can:
Pay all your bills on time
Reduce debt
Use credit cards wisely
Avoid spending more than you earn
You can also seek assistance from credit counselors, who are available through credit bureaus and local government agencies.
Keep in mind that while having good credit can be beneficial, you shouldn't worry if you want to buy a house but have less-than-perfect credit – PrimeLending and The McMullen Group offers a wide variety of home loans for an array of financial situations. Get in touch with one of our home loan experts to learn about your options.
primelending.com
Comments (0)
|
Trackbacks (0)
|
Permalink
|
|