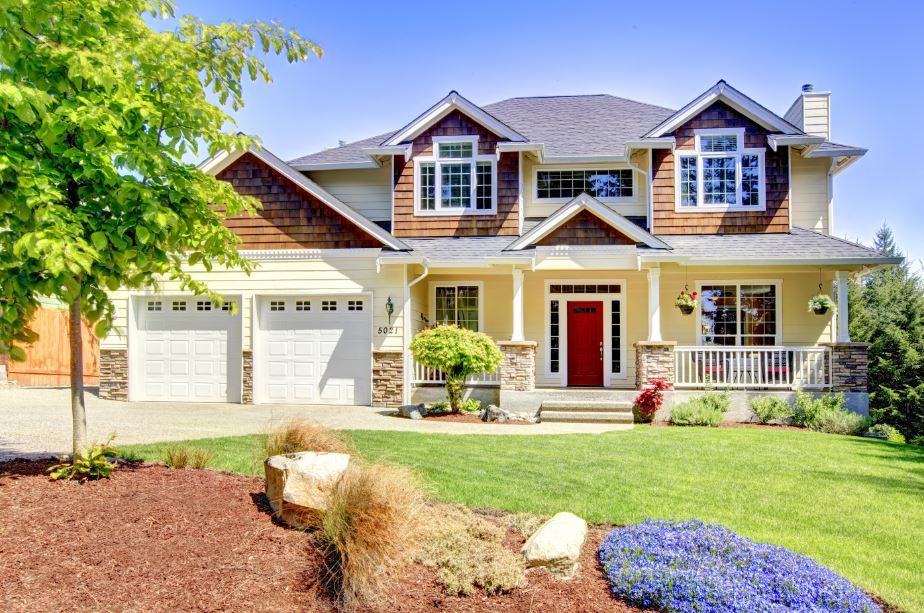 You've found your dream home, which means it's time to start the mortgage process. If you find yourself overwhelmed and confused from the start, don't worry because you're not alone. Getting a mortgage can be a complicated process, made worse by all the unfamiliar terminology your mortgage lender might use. For many it can seem like a foreign language, creating many different questions. Here, we'll help you understand some of the mortgage terms that you'll encounter.
Private Mortgage Insurance (PMI)
If you use a down payment of less than 20%, it is likely that you will be required to pay private mortgage insurance. This is used as a way to offer protection to your lender if you fail to make your monthly mortgage payments and default on the loan. If your mortgage comes with private mortgage insurance, then you should be able to have it removed once the loan-to-value ratio (see below) reaches a certain level.
Loan-to-Value (LTV)
This is a ratio that divides the amount of money you are borrowing for the home by the total value of the property. The larger your down payment, the lower your loan-to-value ratio will be. When originating a mortgage or refinancing, lower loan-to-value ratios usually mean more favorable interest rates.
Adjustable-Rate Mortgage (ARM)
An adjustable-rate mortgage is a mortgage product that will have a fixed rate for a certain period of time, typically three, five, seven, or 10 years. This rate is usually lower than the rate you can receive on a fixed-rate mortgage. However, once the fixed period is over, the rate can be adjusted up or down, depending on current interest rates.
Fixed-Rate Mortgage
A fixed-rate mortgage of one of the more popular products for home buyers. This product will take any uncertainty out of your loan. The rate will stay the same until you either pay off the loan or refinance. The downside of fixed-rate mortgages is that they tend to come with higher interest rates than adjustable-rate mortgages. Plus, you will not be able to take advantage of interest-rate declines. It will, however, offer you protection against rising interest rates.
Jumbo Loan
A jumbo loan is a mortgage that is for an amount greater than the conforming loan limits laid out by Fannie Mae and Freddie Mac. In most areas of the U.S., this is anything above $417,000. In some higher-cost areas of the country, it's $625,000. Many lenders will require a larger down payment with a jumbo loan. Plus, they tend to want borrowers with a credit score above 700. (You can view your own credit score for free on Credit.com.)
FHA Loan
FHA loans allow borrowers to purchase a home with a lower down payment than a conventional loan. These loans are insured by the Federal Housing Administration, which is part of the Department of Housing and Urban Development. With an FHA loan, there is more flexibility with credit score requirements, however, they typically always require mortgage insurance to be paid.
Annual Percentage Rate (APR)
The annual percentage rate is the cost of your mortgage over the year. This is something that the federal Truth in Lending Act requires all lenders to provide potential borrowers. This percentage includes different costs that you will have when taking out the loan, so it will be higher than what is stated for the interest rate.
Discount Points
The purpose of discount points is to help reduce the interest rate on your mortgage. The more points you purchase, the lower your interest rate will be. Points typically cost 1% of the loan amount. That means if you are purchasing a $300,000 home, one point would cost $3,000.
Good Faith Estimate (GFE)
Within three days after you submit a home loan application to the lender, they are required to provide you with a good faith estimate. This will detail exactly what the closing costs would be on your loan.
Servicer
The servicer is the one that sends mortgage statements, collects loan payments and distributes payment for things like insurance and property taxes. While you might receive your loan from one company, they might not be the ones servicing the loan.
Principal, Interest, Taxes and Insurance (PITI)
When you hear the term PITI, this refers to your total monthly payment which includes principal, interest, real estate taxes and hazard insurance.
Underwriting
After you submit your application for a home loan, it will go to the underwriting department. This is who is going to assess your application and make the decision on whether or not to approve your loan. They will consider your credit score, assets, employment and other factors.
Origination Fees
These are fees charged by the lender to cover their processing costs, loan document preparation, as well as administration costs. Most lenders will charge an origination fee as a percent of the total loan value.
Rate Lock
As you consider different lenders and negotiate terms, the rates can fluctuate based on market conditions. Once you choose a lender and agree with their terms, you will want to lock in your rate. This will keep it set at a certain amount until your loan closes, usually 60 days.
Escrow
Part of your monthly mortgage payment is used to pay for real estate taxes and insurance. This money is typically placed into an escrow account and then distributed on a set schedule.
HUD-1 Settlement Statement
This statement will be provided to borrowers at closing and will detail the different costs involved with purchasing your home.
For more information on home mortgages in Boston, MA, contact mortgage loan officers in Boston, MA at Prime Lending and The McMullen Group.
credit.com
Comments (0)
|
Trackbacks (0)
|
Permalink
|
|