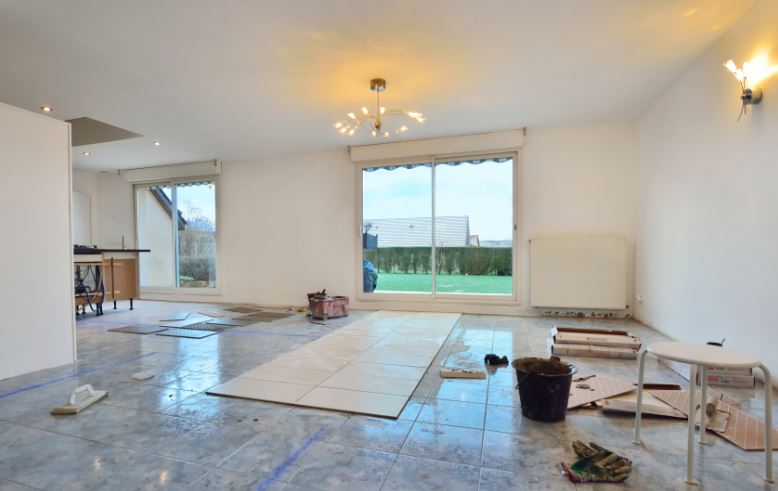 That home renovation project you've been considering might look great on Houzz, but is it worth the investment? When it comes to home improvement, "Will this help my house's resale value?" may be the most critical question you need to ask yourself before heading to the hardware store or hiring a contractor. If you anticipate selling your home in the near future, here's a list of renovation projects that can boost home value to potential buyers:
Replace the Front Door with Steel
The front door is one of the first things people notice about your home. In addition to adding instant curb appeal, a steel front door can help you save money. Thanks to foam insulation, steel doors are more energy efficient than wooden or fiberglass doors, meaning lower energy bills. They're sturdy and weather-resistant, and they offer better security against break-ins than other types of doors. Think about it: it's much tougher for a burglar to quickly and discreetly break down a steel door. In addition to blocking air from getting in and out, seals on steel doors can also help stop outside noise.
Revamp the Kitchen
Whether you decide to selectively upgrade the kitchen or completely renovate it, it's likely to pay off. As they say, "The kitchen is the heart of the home," making it one of the most important rooms that homebuyers take into consideration when house hunting. A complete renovation might be a good idea if the kitchen's layout is awkward and if adding an island can provide some extra space to prepare food. New appliances and upgraded countertops can also go a long way in freshening up your kitchen's look and they're high on many buyers' wish lists.
Finish the Attic or Basement
If you have an attic or basement in your home, you're likely to add value if they're finished. No matter if you plan to use attic or basement space for an extra bedroom, an office or something else, they add extra room and square footage, which is attractive to homebuyers. Over the past few years, homes with attic bedrooms have been a hot commodity on the market. The typical cost recouped for insulated attics is about 116 percent, according to Remodeling Magazine's 2016 Cost. Vs. Value report.
Update Your Lighting
Good lighting is everything when it comes to making a home feel inviting and cozy. Exterior lighting can give a home extra curbside appeal and make it elegantly stand out. The right ceiling and wall lighting can help brighten up dark rooms and is a great way to help transform the interior of older houses. A quick way to give your home a more modern feel is to replace older light fixtures. Certain lighting styles, like recessed lighting, remains a popular way to accentuate some rooms. For other lighting effects, you can add lighting to bookshelves or under cabinets to create a custom feel with a punch of drama.
Add a Deck
There's no better place to relax on a warm day than from the comfort of your own deck. Decks make perfect spots for summer grilling and entertaining, which are just some of the reasons that many house hunters seek homes that have already them. Adding either a wooden or composite one to your home will help add some extra living space while boosting your home's value and making your yard look more appealing. Depending on the size of the deck you want and whether you plan on building it yourself or hiring a builder, some decks can be built in as little as three or four weeks. Deck additions, depending on what type of deck, can recoup a cost between 64 and 75 percent.
If you need help financing home renovations, contact the McMullen Group. We can walk you through our range of loan options. blog.primelending.com